Hello,
I'm a long time openvas user, and just built my new GVM 22.4.1 from scratch using the instructions from the official docs.
While doing so, I noticed that the scan configs are incomplete, missing most vulnerability families and even misses the nasl port scanner, rendering the scan configs useless for me.
Of course my feeds are up-to-date on the GVM22 build, but all scans I am trying find zero results.
Here's a comparaison of GVM 22.4.1 and 20.08: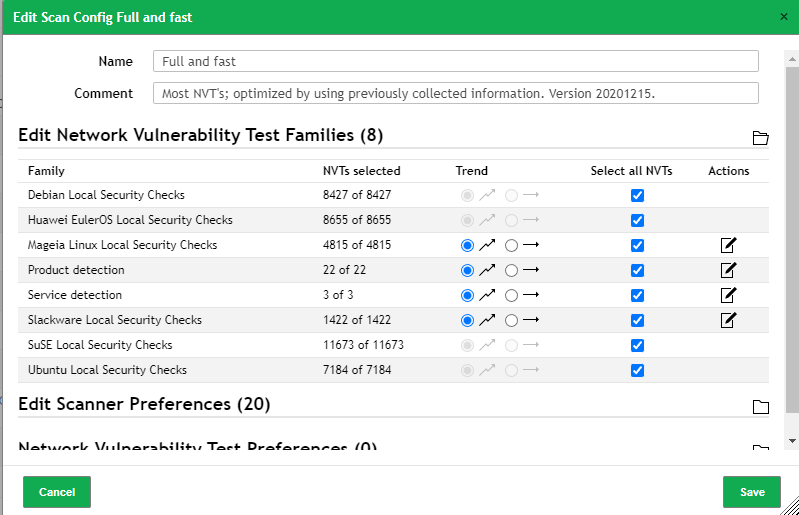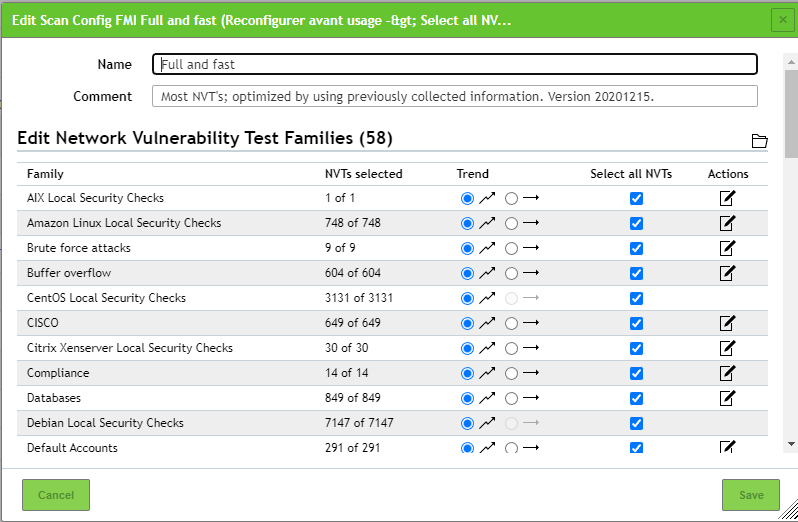 I've also tried to import my scan config from GVM20 into the newer GVM22, but I endup with the same number of vulnerability families.
GVM20 show it can check about 96k NVTs whereas GVM22 can check about 46K NVTs only with that configuration.
What happened to GVM ? Did I miss something about the feeds ?
Thanks for any clarification.