Dear,
I successfully setup docker images from your how to and they running fine.
I add 277 IPs for scan in single scan and after 21% he stoped, i can resume, but i would like to automate this process and with this behaviour i cannot.
Virtual machine have:
30 vCPU
21GB of RAM
here is graph of load from scan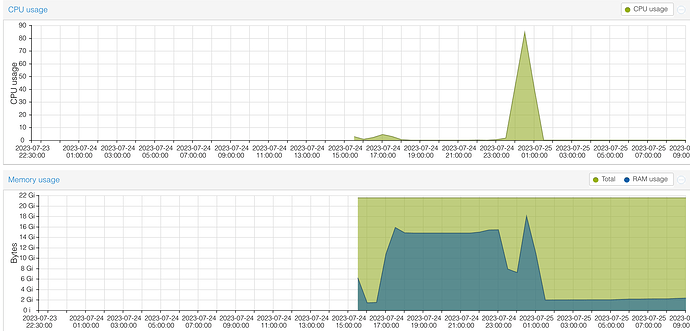 And in logs i have:
Seems that he crashed for me unknown reason?
How to fix this issue?
thank you!