This document is outdated and just kept for archiving reasons!
The Greenbone Community Edition (GCE) has been renamed. From now on our free appliance demo is available as the Greenbone Security Manager TRIAL. The GSM TRIAL includes our newest operating system, Greenbone OS 20.08. For more details see the release note.
You can download the new GSM TRIAL by clicking the button below: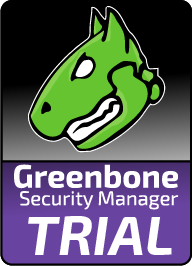 The reason for the name change is to better differentiate the offerings by Greenbone:
the community-focused and free Greenbone Source Edition (GSE)
the commercial, on-premise appliance-based solution Greenbone Professional Edition (GPE)
the commercial, cloud-based solution Greenbone Cloud Services (GCS)
The GCE has always been based on the on-premise appliance GSM ONE and is intended as a limited demo version for other GSM appliances. The name GSM TRIAL will make this more memorable for the future.
Visit our technology page to learn more about our different technologies and find out which solution suits you best - from physical and virtual appliances to cloud based solutions.
For questions and discussions about the GSM TRIAL please see the Greenbone Professional Edition forum.