Hello, I want to get an alert when there's a new CVE in the feeds, so here's the alert I setup: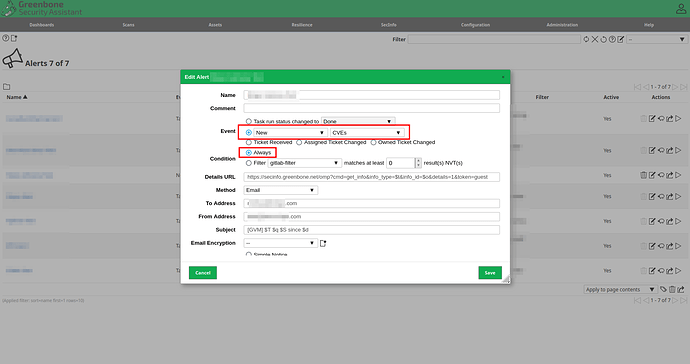 When testing it, here's the error message it gives me: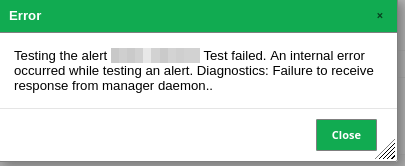 And here's the error I see in the logs:
How to fix this? It seems it's looking for a table that doesn't exist, is this a problem found only on my instance or on every Greenbone instances? Should I reinstall my instance?