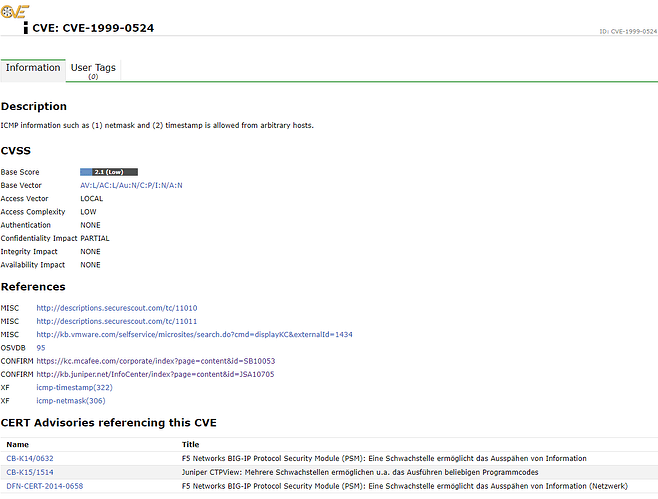 https://kc.mcafee.com/corporate/index?page=content&id=SB10053
is dead.
All mcafee is changed to Trellix…
Greetings,
Eric
Note: The following below is only valid for VT content (SecInfo → NVTs in the Web GUI)
Hello and welcome to this community portal.
This is currently expected as checking 100k+ VTs for still reachable / available URLs and find alternatives for them if not is (at least currently) not feasible.
If one is interested in the content of the URL services like e.g. https://archive.org are available where most of such content is archived.
Just noticed that the initial question was about a specific CVE (on the Web GUI available via SecInfo → CVEs) and not about content from VTs. For content of e.g. CVEs the above doesn't apply.
All content of CVEs, CPEs, CERT-Bund Advisories or DFN-CERT Advisories available via:
is not maintained by / out of control of Greenbone and would need to be reported to the upstream organization if e.g. issues / wrong data or similar is found within it.
For the given CVE-1999-0524 this would be MITRE:
https://cve.mitre.org/cgi-bin/cvename.cgi?name=CVE-1999-0524
were a submission form is available here:
Once the entry got updated in the MITRE database the info from the posted screenshot above will be updated automatically a few working days later.