Dear Community,
This is my first try with the product and I've installed the whole stack following the official documentation for Docker (https://greenbone.github.io/docs/latest/22.4/container/index.html). Everything went fine at first shot (which is always surprising
) but when I try to connect to the service (first connection with default user/password), I just get an error message "The Greenbone Vulnerability Manager service is not responding.".
Using Portainer, I can see that all of the "data containers" are flagged as "exited" and the stack regularly returns error message "Failed loading environment". I wanted to have all data grouped into a dedicated folder, so slightly modified the provided compose file as follow:
All volumes have been updated: vt_data_vol:/mnt → ~./Applications/openvas/data/vt_data_vol
GSA port has been changed (don't think it has any impact)
Section "volumes" has been removed.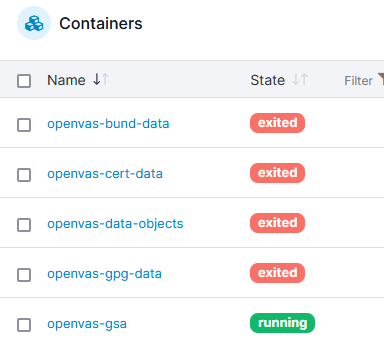 Did anyone here stumble on the same issue?
Thanks in advance for any help!