Good morning friends,
I have a problem, I installed gvmd again because my kali linux crashed 2 days ago and I made a clean install of everything. I followed the same steps I did with my last installation but I can't login even with my user created. I tried to create different users but the only one that doesnt appear as wrong is admin:admin but It won't log in. It says the password or user is wrong.
This is what my configuration looks like: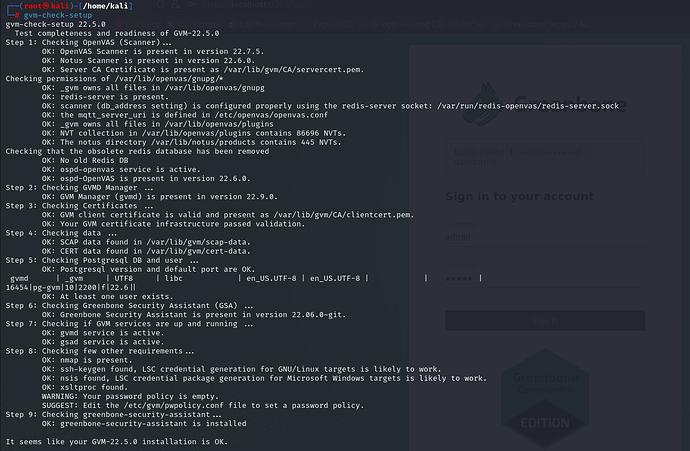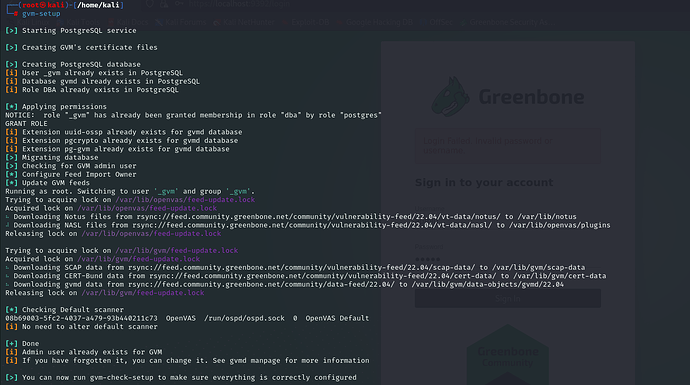 I hope you guys can help me out. Thank you in advance.