Hey guys, I'm new to using openvas. And I am encountering some issues. I found a vulnerability using an nmap scan (CVE-2021-1636), and since I want to learn to scan with openvas I tried detecting it with openvas. However it is not found: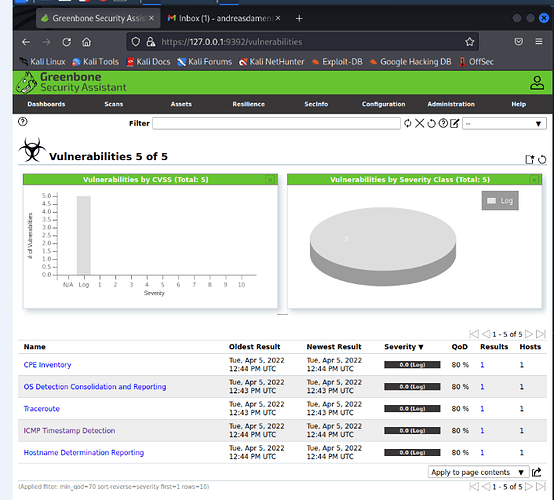 I know the CVE is in the openvas database (I can find it by lookin in the CVE list at secinfo tab). And I'm sure the device is vulnerable for this (also checked the version using lansweeper)
Could someone help me figuring this out?
Thanks in advance!